We believe in helping your data, creative and media work together for optimal campaign perform across the entire customer journey.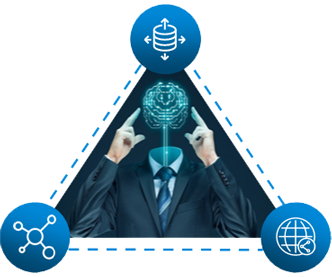 Executive Optimization
Creative Optimization
Live Demo of Dynamic Remarketing
We have prepared live demo of dynamic remarketing for ecommerce website for better understanding and implementation of the dynamic remarketing using the data points with relevant messaging according to the consumer purchase journey.
In this demo, we have setup a website of grahambell.pk as a advertiser website and mpc.com.pk as a publisher website.
Advertiser is selling 6 mobile phone brands and each brand has few models which are available for online sales. If user visits any brand page, model page or add to cart page and abandon the cart on advertiser website, user will see the relevant ad on mpc.com.pk website in the ad unit 300x250.
In this example, we have setup one DCO Ad using variable of price, brand, model, image and call to action with relevant messaging.
There is no limitation of products on advertiser website. Only one Sizmek dynamic Tag will be implemented on advertiser website, all site users will see the add on the publisher sites where advertiser has purchased the media on open web using direct media, open ad exchange, private marketplace or PG media buying type. There is no limit of publisher websites. Advertiser can buy the media either from 10 websites or million of websites thorough any ad exchange.